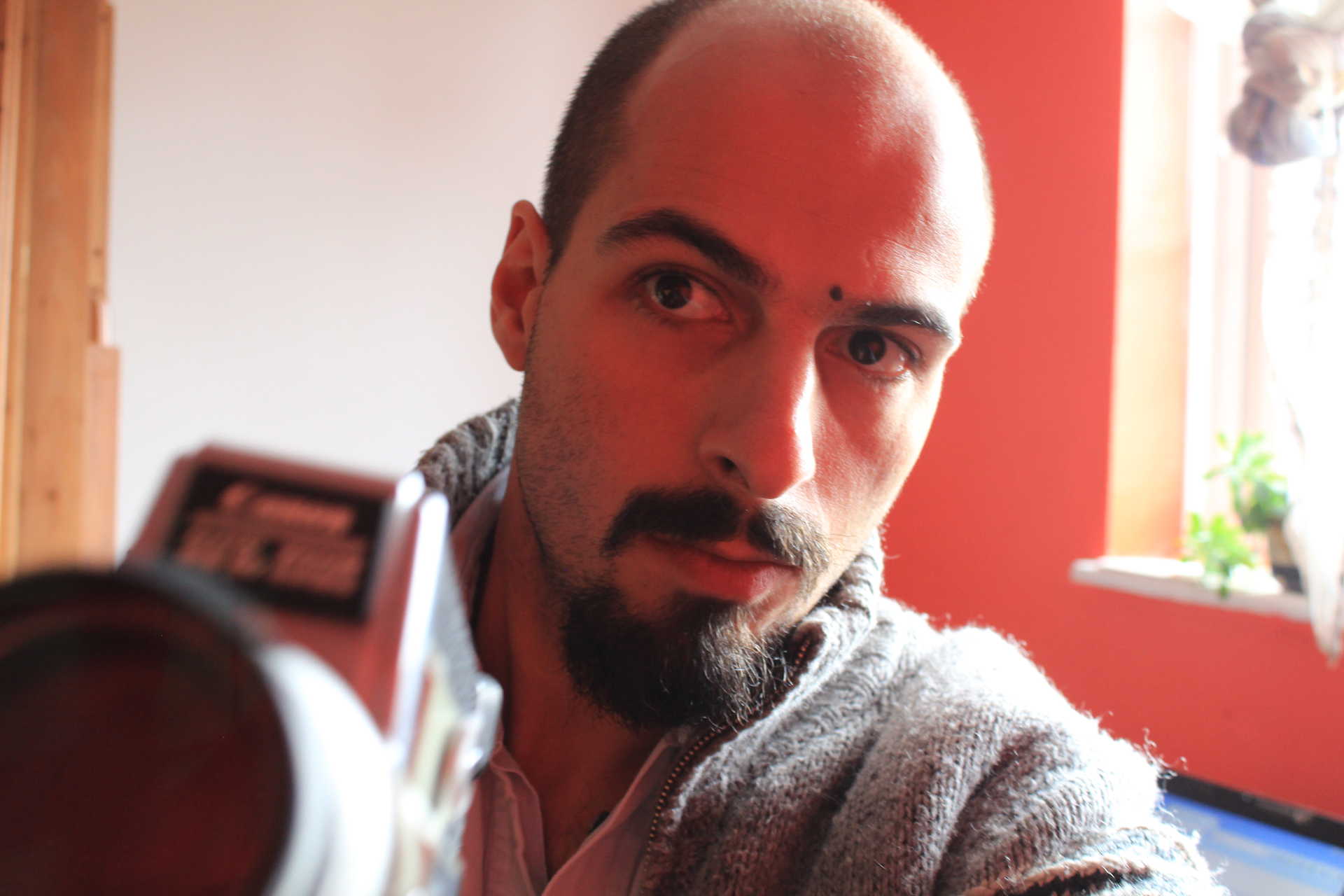 Senior Compositor and Filmmaker
I am a Senior Digital Compositor, 2D Lead and filmmaker with more than 10 years experience across Film, TV and Advertising. Foundry Nuke is my primary tool but I use Mocha, Maya, V-Ray and Python and other tools to get the job done. Co-Host of The VFX Artists Podcast
This is my first website built in Python and Django
View credits on
IMDB
Watch compositing
showreel
Co-Host of
The VFX Artists Podcast
View my Pluralsight
Multipass Rendering with V-Ray and Maya
course
My Offers
Digital Compositing
I have been working in VFX for over a decade across feature film, high end TV and commercials. I have a deep knowledge of Compositing principals and Foundry's Nuke Software among other packages.
Filmmaking
I have worked across full gamut of content creation from editing documentary, to filming live events to directing short film and music videos.
Python Scripting
I have been using Python for over 8 years to assist in daily compositing tasks. This website is also built in Python.
VFX Training
I have trained up a number of junior artists who are now successful artists in their own rights. I am the author of the Pluralsight course: Multipass Rendering with V-Ray and Maya: https://pluralsight.pxf.io/boBz6
Screenwriting
I have written and directed a number of short films and recently my short -screenplay "Broken Toy" has just won the Screenplay Short category of The New Renaissance Film Festival 2020 having previosuly placed Finalist and Semi-Finalist in a number of other festivals I was interviewed by Geoffrey D Calhoun of the Script Summit: https://www.scriptsummit.com/post/in-the-spotlight-daniel-miller
Work:
All
Feature Film
Episodic
Commercial
Short
Testimonials !
Dan Miller was a great part of the Pinocchio vfx team. Not only through delivering high quality work on some of the trickiest shots of the film but also through his character, kind nature and his ability to always keep the mood up for himself and the ones around him.
Theo Demiris, VFX Supervisor at One of Us
Dan Miller is an exceptional artist with whom I had the pleasure of working with at Molinare on numerous Film and Television projects. He is patient and can follow a brief but is also knowledgeable in offering options and different approaches to VFX.
Asa Shoul, Senior Colourist at Warner Bros
I had the pleasure of working with Dan for around 4 years where he trained me up from scratch. An amazing compositor with incredible technical knowledge of Nuke, Linux and Python; as well as many others. Always innovating and pushing himself.
Connor Guyler, Digital Compositor
I have had the fortune of working with Daniel in various capacities over the years and always found him a highly focused and inventive Lead Compositor. He has a wealth of knowledge and skill within Nuke and Maya as well as a host of other VFX packages and is always able to turn those skills to good use when problem solving complicated VFX shots. Alongside this he works well as both leading and working within a team and is always open to respecting and listening to other Artists and taking what they offer to create the best solution for a shot - both artistically and within the time frame required.
John Sellings, Senior Compositor
I worked with Daniel in the same group and he was a really nice Compositor. He worked really hard and used the best technique to do the best work. Looking forward to working with him again.
Aitor Arroyo, Senior Compositor
Daniel is an intelligent and very helpful person. He worked long and tiring editing sessions during the postproduction of the film Savorengo Ker and showed great creative ability, both in his artistic choices and in problem solving.
Fabrizio Boni, Director
Daniel joined me at Hooper productions in completing a Ford project for Imagination, it was a tough job with an impossible deadline and I really appreciated the professional and happy contribution from Daniel. Thanks Daniel, I look forward to working with you in the future.
John Hardwick, Senior Compositor
I've worked with Dan a number of times, he's an experienced lead compositor with very useful scripting skills and he's lead teams successfully on a range of film and TV projects. I hope I'll work with him again soon.
Steven Bray, VFX Supervisor
I met Danny many years ago whilst working at a London based post-production company. Danny was employed as a Nuke compositor creating shots for television advertisements. Not only was he adept and knowledgeable of the nuke software. He has an excellent grasp of visual effect concepts and disciplines. He has extensive knowledge of python and is capable of writing pipeline tools to assist in any type of production. He has a great understanding of not only the post-production/visual effects pipeline, but also the technology behind it. Subsequently, this has made him an extremely valuable asset to any production. Danny is always helpful and enthusiastic with any job she undertakes. He feels responsible for his work and thus wants to be proud of everything he is involved in. He has demonstrated an instinctive trouble shooting ability that allows him to find the cause of problems, and is proactive with finding solutions in order to keep the project on schedule. I really enjoyed my time working with Danny, and I hope I get the chance to work with him again.
Andrew Tusabe, VFX Supervisor
Blog
My Nuke defaults - part 1
posted: 7 May 2020
modified March 23, 2021, 10:55 p.m.
*This article was written for Python 2 (Nuke 12 and lower) for Nuke 13 you will need to do some adaptions as per here: [post](https://danielmarkmiller.uk/blog/9/)* So you rock up in a new facility
My Nuke defaults - part 2
posted: 16 May 2020
modified March 23, 2021, 10:55 p.m.
*This article was written for Python 2 (Nuke 12 and lower) for Nuke 13 you will need to do some adaptions as per here: [post](https://danielmarkmiller.uk/blog/9/)* Let's continue pimping out Nuke w
Ephermeral, Fire and Flowers
posted: 18 May 2020
modified May 22, 2020, 4:10 p.m.
Since I've been at home I have been [filming](https://www.youtube.com/watch?v=L6rcmGa46S8) in the garden using my old Canon Rebel T3i. I have some Canon FD lenses I got a job lot on ebay - since thes
Building a note checklist node in Nuke using Python
posted: 13 Sep 2020
modified Sept. 13, 2020, 11:19 a.m.
Note, we all get notes. Sometimes we had notes but the fact is there they are and they all need to be done. Usually you will get your notes on some form of Shot Management system, Shotgun, FTrack b
Upgrading Custom Python scripts for Nuke 13
posted: 23 Mar 2021
modified March 23, 2021, 10:53 p.m.
Most of us using Nuke will at some point start [customizing our Nuke setup using python](https://danielmarkmiller.uk/blog/1/) Since version version Nuke 13 Python 2 has been depreciated so a lot of